Jogos de Vestir e Maquiar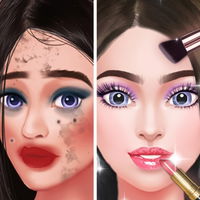 Fashion Queen Dress Up
Vista e maquie a super modelo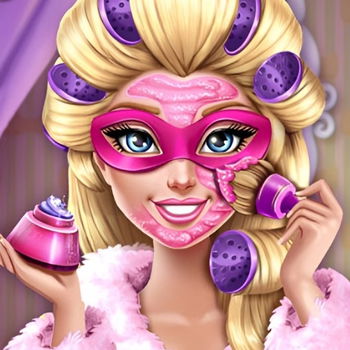 Super Barbie Real Makeover
Maquie e vista a Super Barbie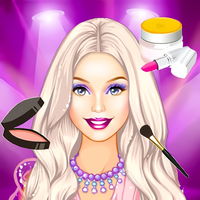 Barbie Fashion Show Stage
Vista a Barbie para o show de moda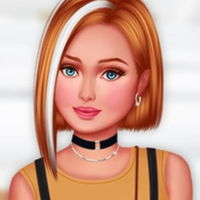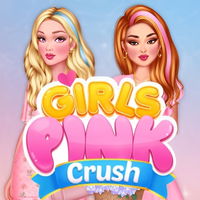 Girls Pink Crush
Vista as amigas combinando em rosa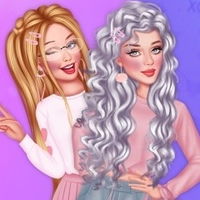 Soft Girl Vs E-Girl Bffs Looks
Estilo E-Girl vs estilo Soft Girl
LOL Surprise Winter Disco
Vista 3 bonecas LOL Surprise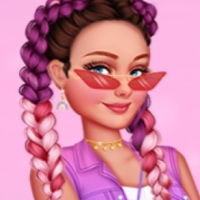 Unicorn Princesses
Vista as princesas no estilo unicórnio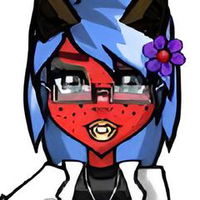 Monster High Character Creator
Crie uma estudante de Monster High
TikTok Princesses Back To Basics
Conquiste o TikTok com as princesas da Disn...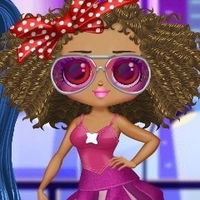 LOL Surprise Millennials
Vista as bonecas de LOL Surprise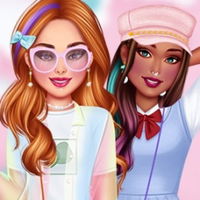 Pastel Academia
Crie looks com cores pastéis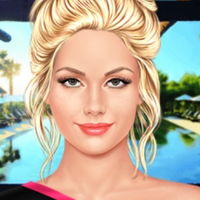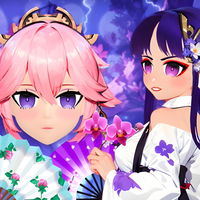 Animegao Kigurumi DIY
Crie sua própria máscara de kigurumi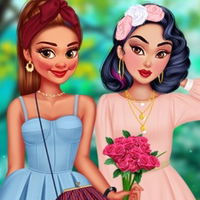 Spring Baby Doll Outfit
Prepare as princesas para a primavera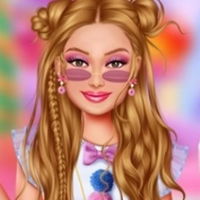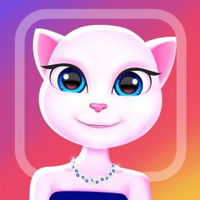 Angela Insta Fashion Stories
Angela vira estrela no Instagram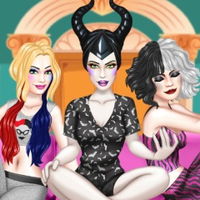 Harley and BFF Pijama Party
Festa do pijama com as vilãs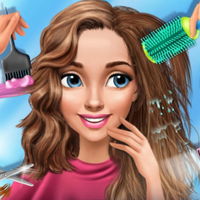 High School Summer Crush Date
Prepare-se para um encontro com seu namorad...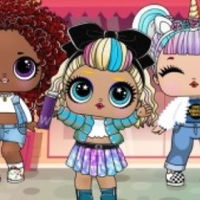 LOL Surprise VSCO Girls
Vista as bonecas LOL Surprise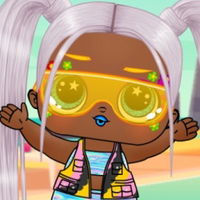 LOL Surprise Coachella
Vista três Bonecas LOL Surprise no Coachell...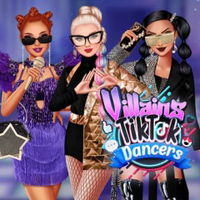 Villains TikTok Dancers
Supervilãs dançam no TikTok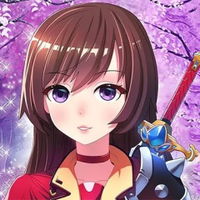 Anime Fantasy RPG Dress Up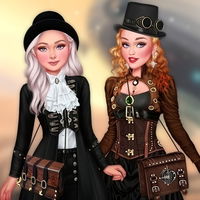 Steampunk Insta Princesses
Vista princesas estilo Steampunk
Star vs Evil Avatar Maker
Star Butterfly cria uma princesa nova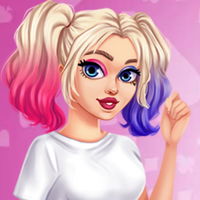 Villain Princess Modern Styles
Vista a Arlequina com roupas modernas
VSCO Girl Aesthetic
Viu as garotas com estilo VSCO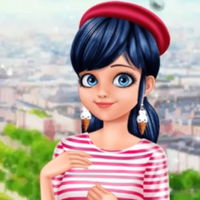 Marinette Paris Fashion
Vista a Ladybug e tire uma foto
Para quem quer sempre mais Jogos de Vestir e Maquiar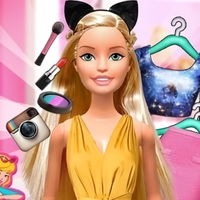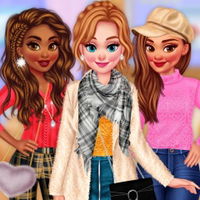 Design My Winter Sweater
Decore um suéter de Natal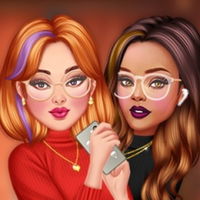 Quarantine Activities
Brinque durante a quarentena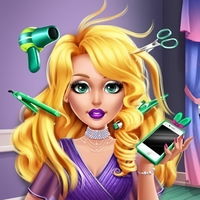 Audrey's Glamorous Real Haircuts
Cuide da Audrey no salão de beleza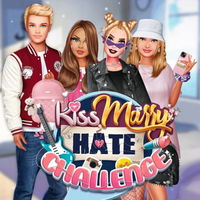 Kiss, Marry, Hate Challenge
Desafio de moda com a Barbie e o Ken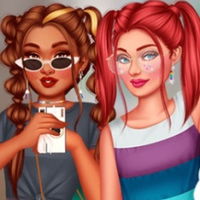 TikTok Princesses Rainbow Maximalism
Moda arco-íris das princesas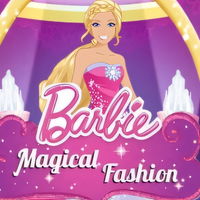 Barbie Magical Fashion
Maquie a Barbie com magia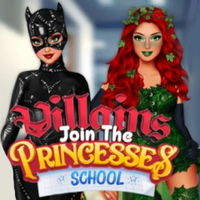 Villains Join The Princesses School
As vilãs ingressam na escola das princesas
Modern My Little Pony
Maquie a Pinkie Pie e a Rainbow Dash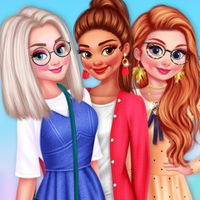 BFFs Walking In The Park
Vista as princesas para um passeio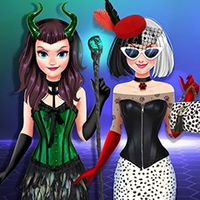 Princess Villain Mania Social Media Adventure
Vista as princesas do Frozen com fantasias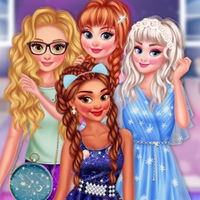 Princesses Galaxy Crush
Princesas com maquiagem futurista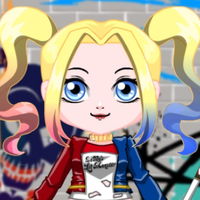 Cute Harley Quinn Dress Up
Vista e maquie a Arlequina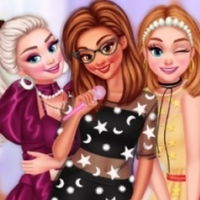 Princesses Become Pop Stars
Vista as princesas estilo estrelas pop
Perfect Tokyo Street Style
Vista princesas com roupas de Tóquio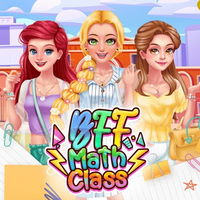 Bff Math Class
Prepara as princesas para irem à escola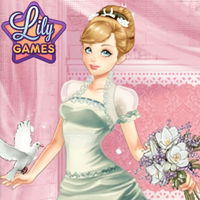 Wedding Lily
Crie um lindo visual para a bela Lily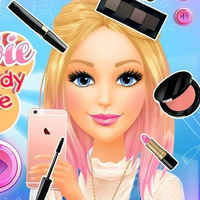 Ellie Get Ready With Me
Maquie e penteie a Barbie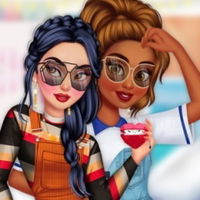 TikTok Famous
Princesas viram estrelas do TikTok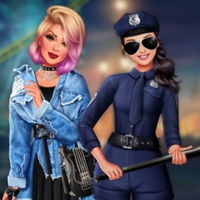 Hollywood Fashion Police
Vista e maquie atrizes estilo Hollywood
Teen Titans Go! Super Hero Maker
Crie um personagem de Teen Titans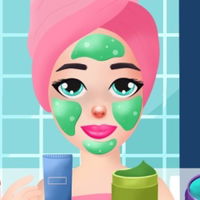 Princess Beauty Salon
É hora de cuidar da beleza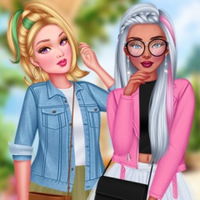 Tulle Addict
Vista a Barbie com roupas de tule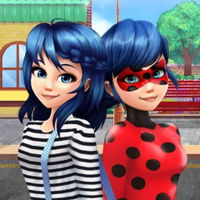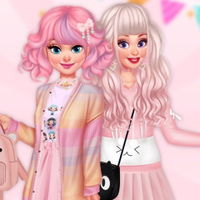 Princesses Kawaii Party
Vista princesas no estilo Kawaii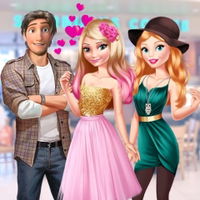 Elsa and Barbie Blind Date
Elsa, Barbie e o encontro duplo
Harley Quinn Villain Princess
Vista e maquie a Arlequina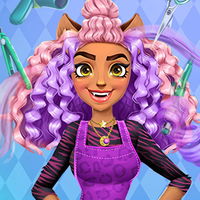 Clawdia Wolfgirl Hairstyle Challenge
Corte o cabelo da Clawdeen Wolf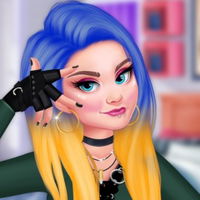 Rebel Hairstyle Makeover
Penteados da Elsa, Merida e Branca de Neve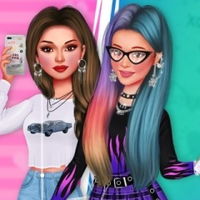 Change Your Style VSCO vs E-Girl
Estilo E-Girl vs estilo VSCO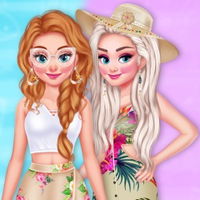 Sisters Beach vs College Mode
Elsa e Anna: Escola vs Praia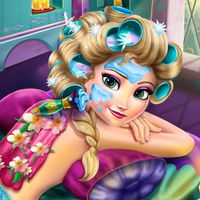 Ice Queen Mountain Resort Spa
Elsa do Frozen relaxa no spa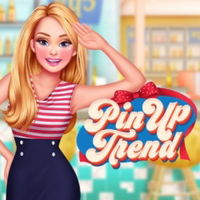 Pin Up Trend
Crie looks no estilo Pin-up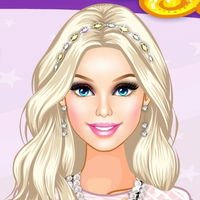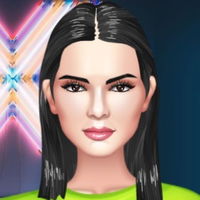 Instagram Model Vs Runway Model
Desafio de moda passarela e Instagram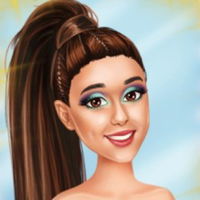 Ariana At Teen Choice Awards
Vista a Ariana Grande para a premiação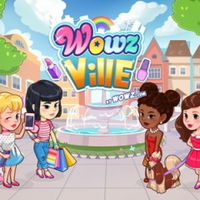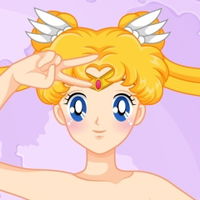 Sailor Moon Creator
Crie uma Sailor Moon original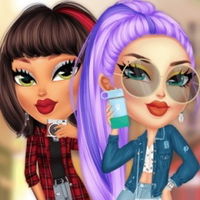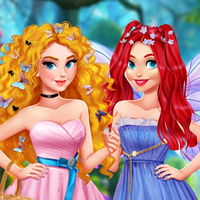 Cottage Core Vs Fairy Core Rivals
Vista e maquie as princesas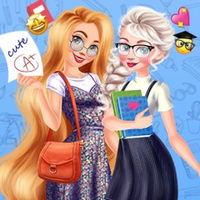 Elsa and Rapunzel: Back to School
Elsa e Rapunzel voltam à escola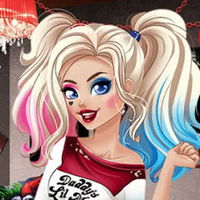 Harley Quinn's Modern Makeover
Atualize o visual da Arlequina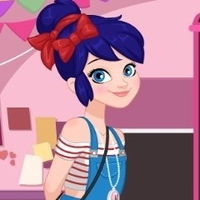 Ladybug Secret Identity Revealed
Vista os alter egos da Ladybug e do Cat Noi...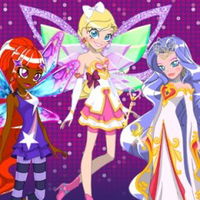 Lolirockstars Maker
Crie um avatar estilo LoliRock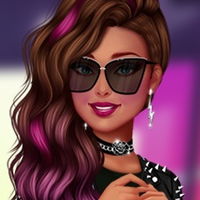 Glam Rock Fashion Dolls
Vista famosos para um concerto de rock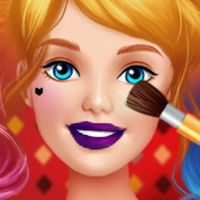 Barbie Beauty Tutorials
Aprenda a maquiar com a Barbie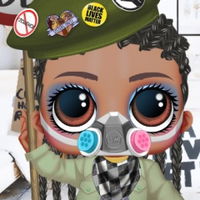 LOL Surprise Protest
Vista bonecas LOL Surprise para um protesto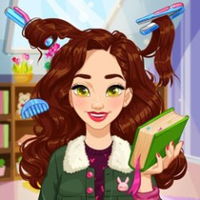 Princesses This Is Future
Vista a Barbie e as Princesas Disney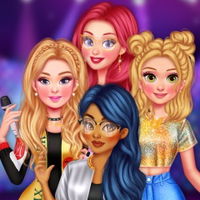 Princesses Stage Divas
Barbie com as princesas no palco de música
Influencer Crazy Fashion Show
Competição de moda louca do Instagram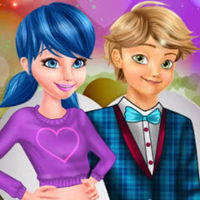 Ladybug Valentine Date
Ladybug no Dia de S. Valentim
O que você vai encontrar nos jogos de vestir e maquiar
Deixe o seu estilo te guiar nesta enorme seleção de jogos de vestir e maquiar grátis. Aqui, você poderá vestir lindas roupas de todos os estilos, desde vestidos de princesas ao mais simples visual urbano, sem esquecer as últimas tendências do TikTok e do Instagram. Nenhuma mudança de visual pode deixar a maquiagem de fora. Escolha entre batom, rímel, máscara e muito mais, combinando a maquiagem com as roupas criando looks inesquecíveis. 
Os jogos de vestir e maquiar favoritos da nossa equipe
Confira outros tipos de jogos de vestir e maquiar
Não se esqueça de experimentar a nossa categoria de jogos de maquiagem.